STOP WATCHES. MAKE MASKS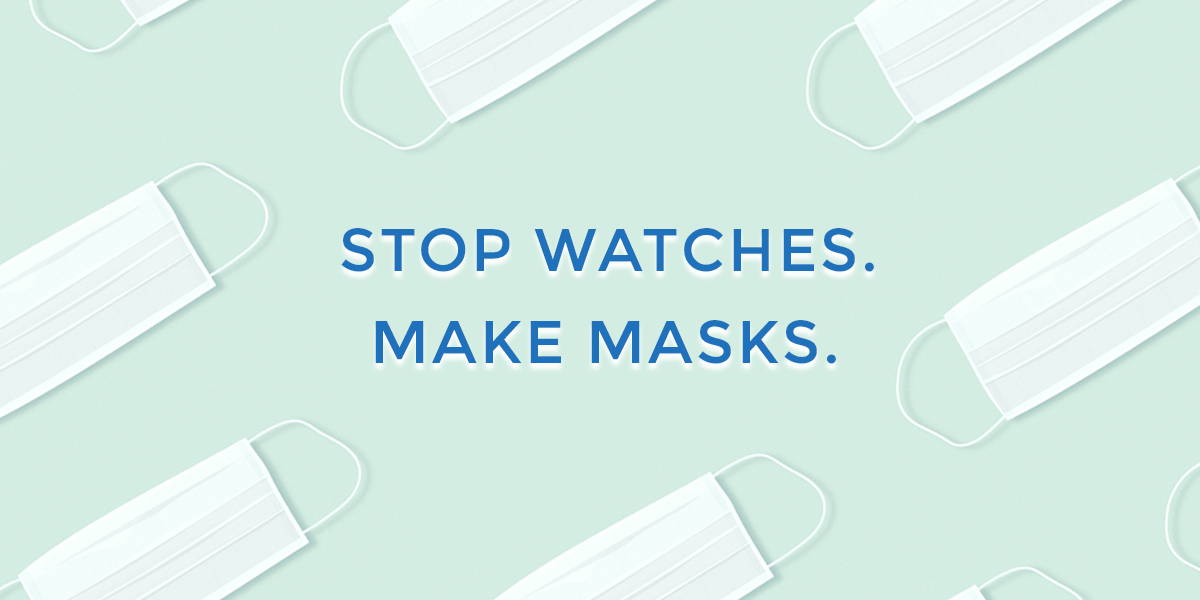 We have already committed to donating 20,000 face masks but with your help we can donate more!

 You can choose to make a donation and we will ship the masks to our ever-growing waiting list or you can buy the masks from us (at cost) and we'll ship them direct to your key workers in the UK.

 And for every watch sold we will be donating an extra 11 face masks.