VIVID STYLED FOR HER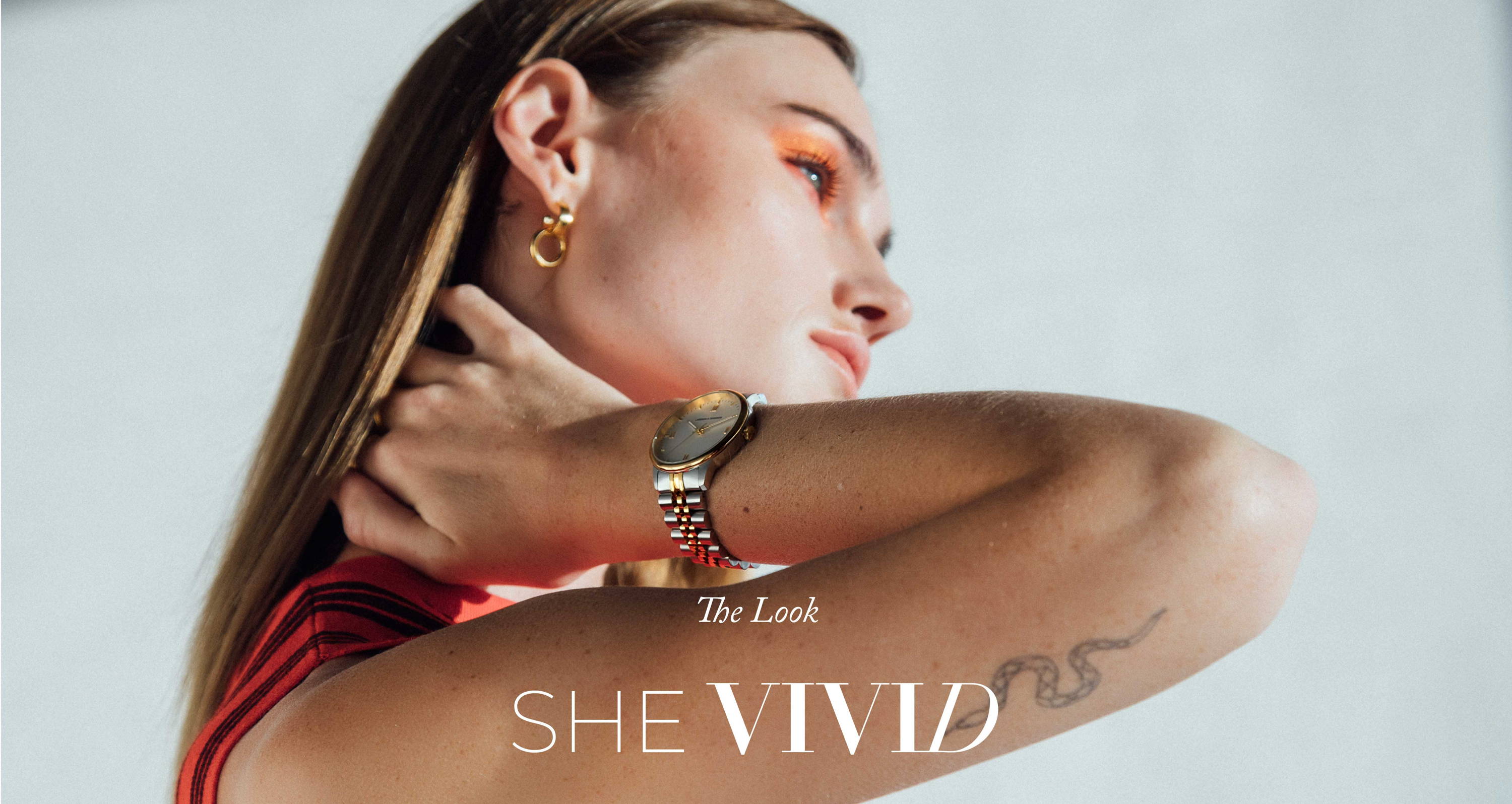 Whether you are in love with bold colours and strong statement pieces, or you rather stick to a natural finish that works for both, every day outfits and your favourite go out looks: All three styles of VIVID will adjust to your mood and styling, always giving your look the special finish it deserves.
Coming in two sizes, 30mm and 38mm, our VIVID in gold and silver creates an elegant look that can be both, sporty and classic. With its mixed links and golden dial, this style reminds of a vintage design that is now being transformed into an urban version with a contemporary feel.